Electric powered catamaran RB 42'
24 passengers + luggage.

Wave piercer concept.

Light sandwich epoxy construction.

Unsinkable with foam reserves of buoyancy.

Can be disassembled in few minutes of work.

Delivered worldwide, can fit a container 45'.

Hydraulic steering.

Ideal for lakes, big rivers, diving and fishing boat, party boat, carry passengers.

Powered with 2 x 36 KWA motors, 24 batteries.

6 hours of running time.

Project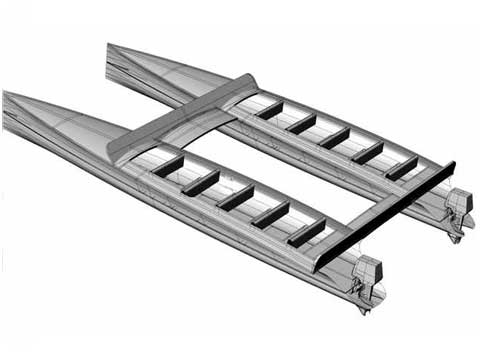 Launch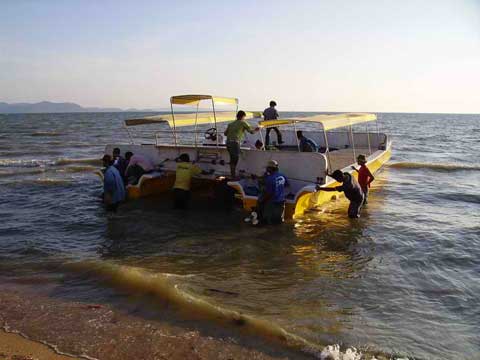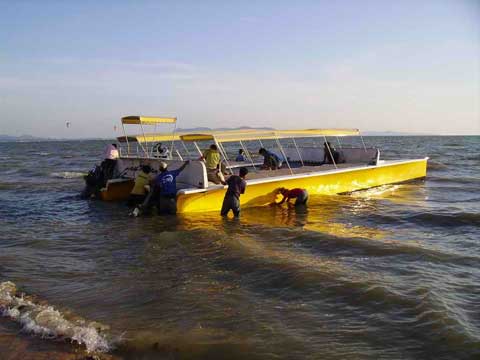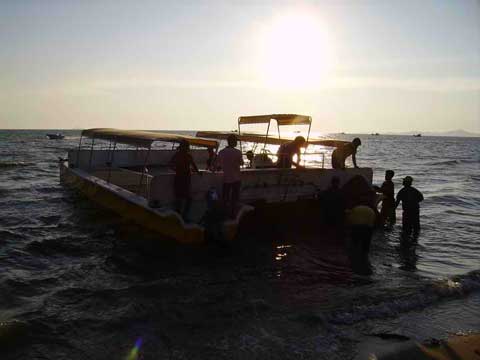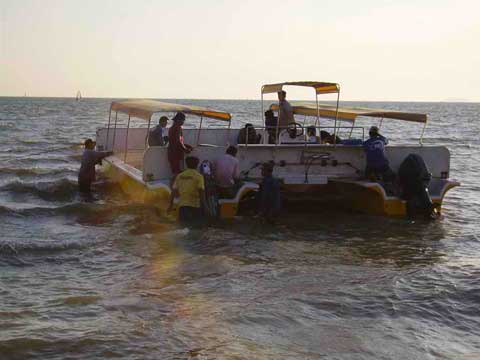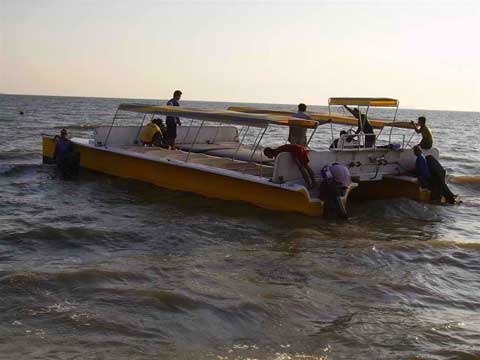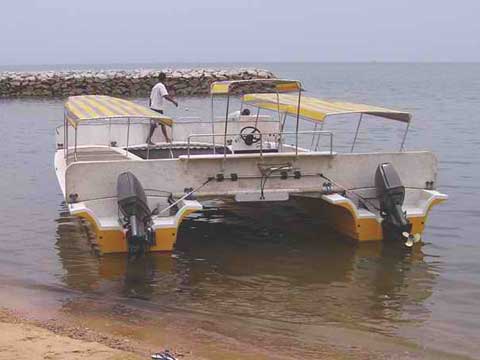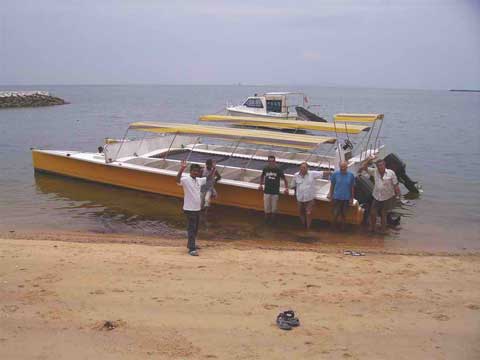 Mr. Graham of "Island Hopper Co.Ltd." based in Koh Chang, with Raoul Bianchetti, father and friends, after 29 April sea trial.