Concept car
Example of our specialized moulding work.
Whatever your need, we can develop plug and moulds, produce engineering and prototype.
Boats, aircrafts, automotive, furniture.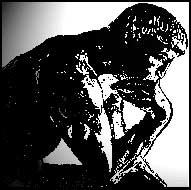 The story of this work started in the 2005.

Mr. Hash, a young body builder from Australia, was looking for a place where to develop and build a body of a sport car, in fiberglass or even better in carbon fiber.
We started with the design and we used our well known technique of male frames, both longitudinal and transversal. The approximation with this technique is very good, considering that we are not using an expensive CNC 5 shafts machine, and considering the possibility of slight modifications to the shape, during the construction.
We are talking of + or - 2 mm. Well, it took about 6 months to complete the design as Mr. Hash was himself in doubt about a few details, as opening or fixed side glasses and so on.
Eventually we completed the plug and at the beginning of the 2007, the customer decided to proceed with the feamle molds, that have been produced and shipped to Sydney, where are now being used to produce this racing body car.
The first model had a Lamborghini motor and as soon as we will have some photos from any race, we will published here.

Thanks Mr. Hash, and drive carefully!