HK40' - Power Sailing Catamaran.

HK 40 is our new catamaran motorsailer.
Studied in order to maximize the space aboard, it is an excellent charter vessel and a very comfortable long range cruiser for a family.
Can be powered with 2 x 30 hp till 2 x 50 hp Sail Drive Yanmar, depending on the range.
Speed under motor and under sail is around 10,5 knots.
Cruising speed with only 1 engine running at 2,200 RPM is 5.8 knots ,with a consumption of only ½ liter/mile.
With 1,000 liters of fuel aboard, then range is close to 2,000 miles.
The aft mast is the special feature of this vessel. Without boom and with a very simple rig, the flybridge is usable every time and handling the boat is easy and fast.
Easy to reef and once back at the Marina, furl in the 2 foresails and the work is done in seconds.
The boat can be handled by a single person.
The interior can be luxury or charter version, with till 4 double cabins and 2 heads, a large saloon and house style galley.
Fully air con, genset and an excellent Garmin package of electronic, complete our offer.

4 Units sold and 2 have been delivered already, in only one year.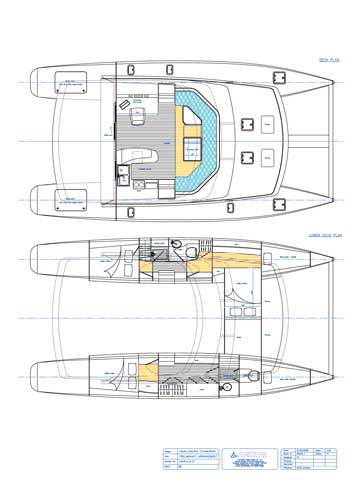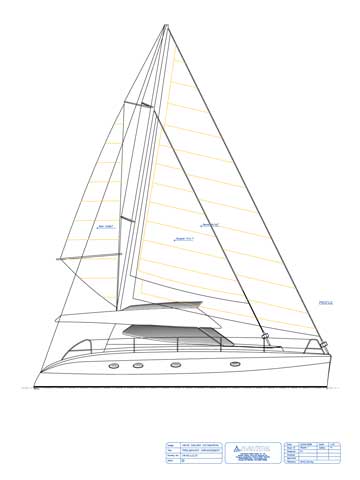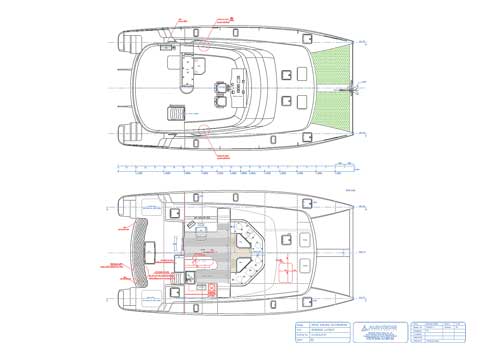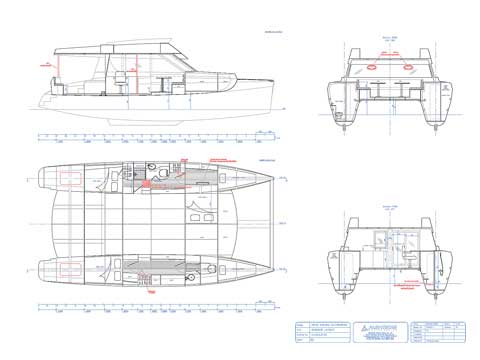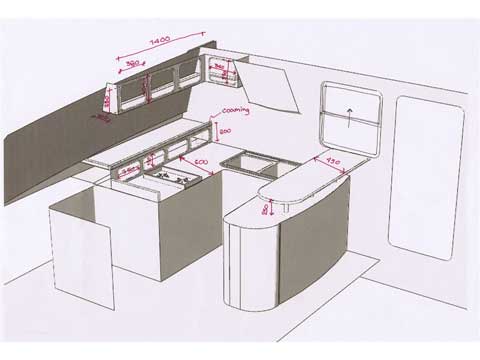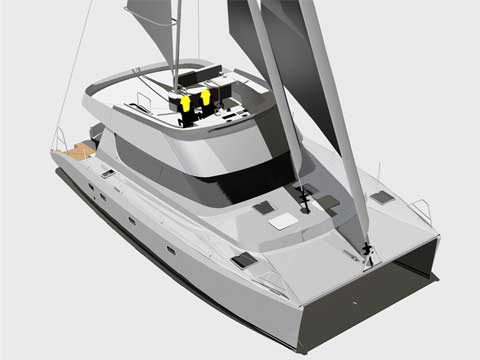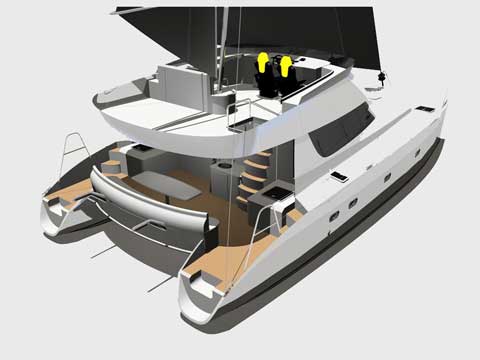 Charter Version (Barranquilla)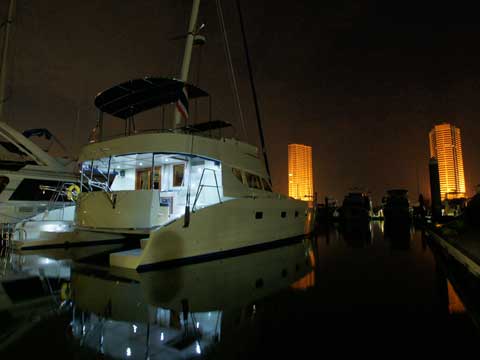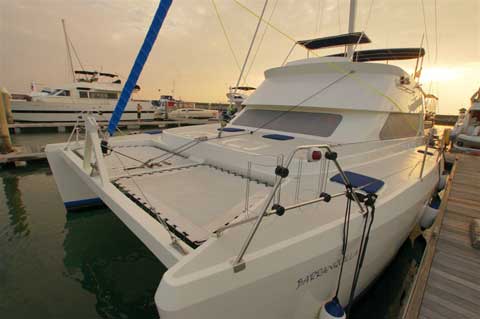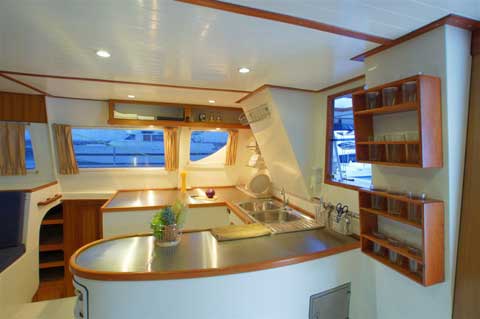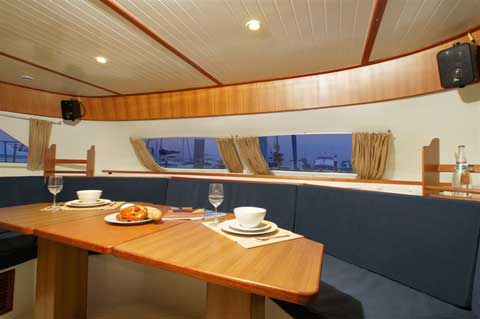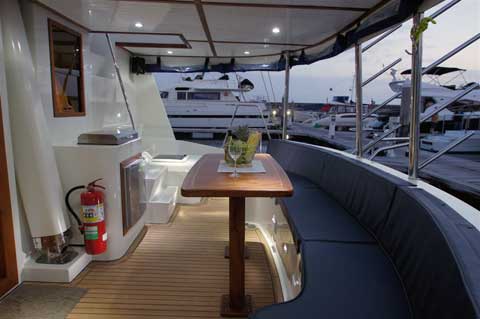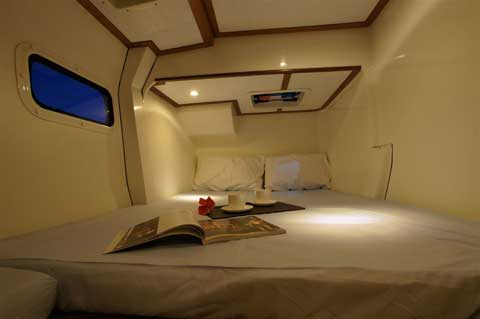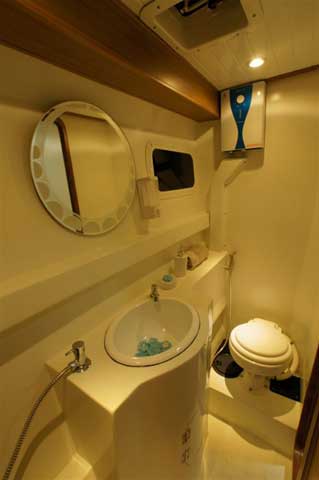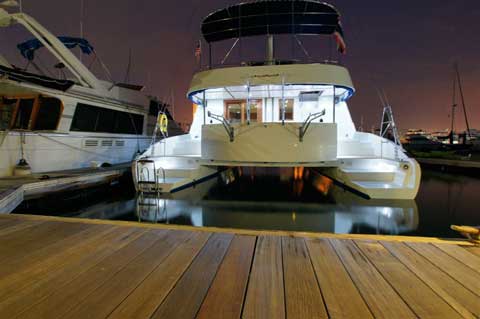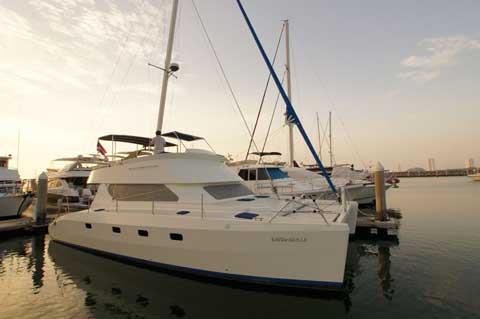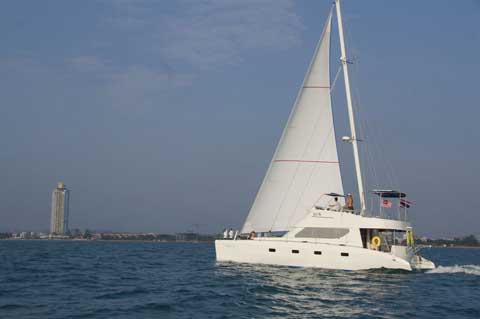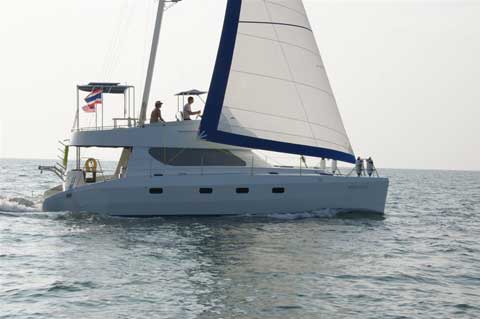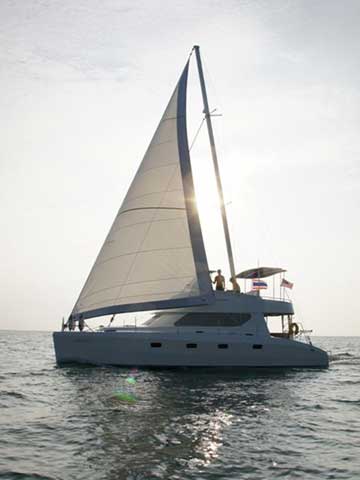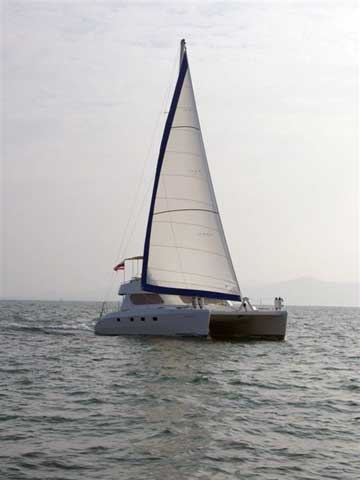 Normal Version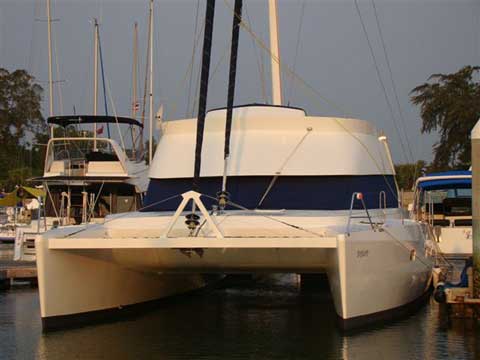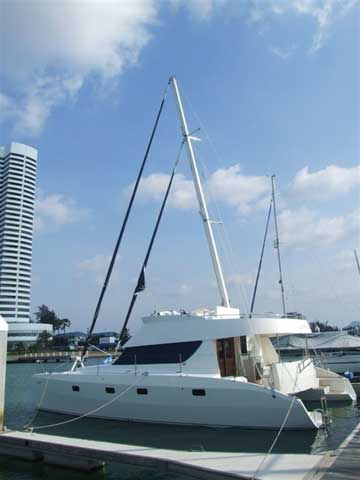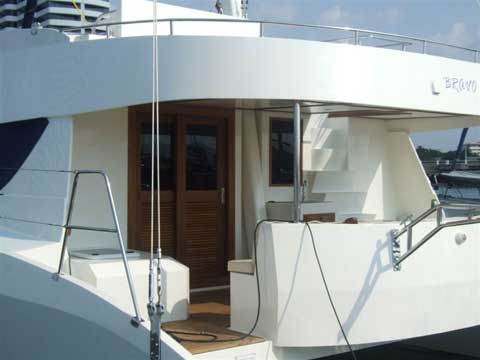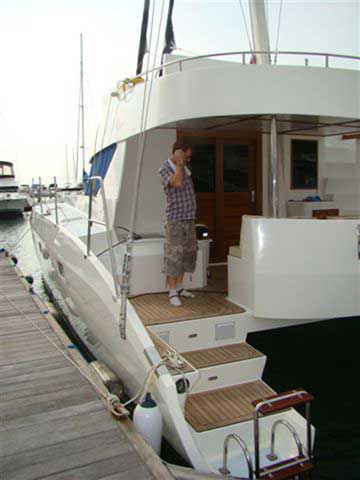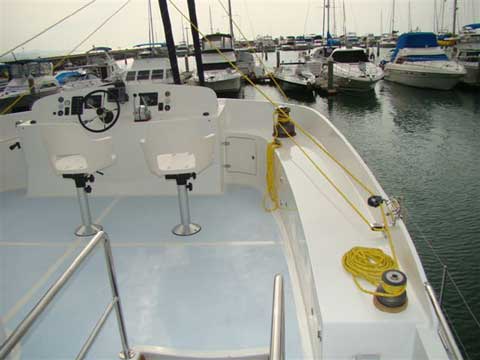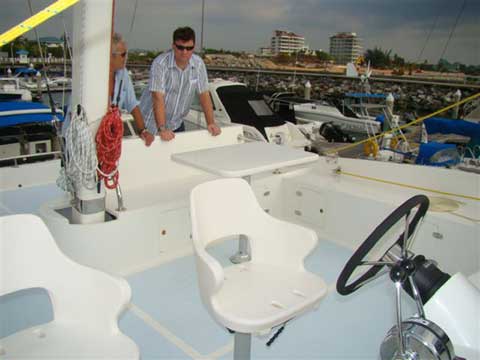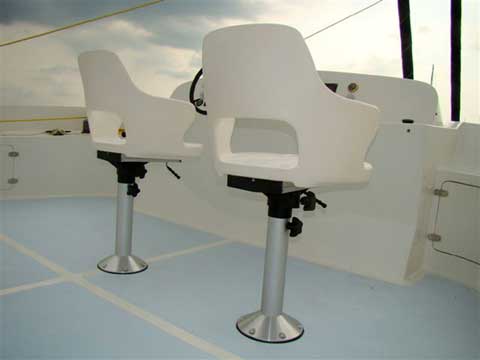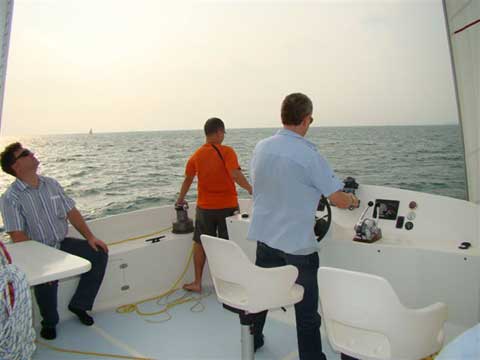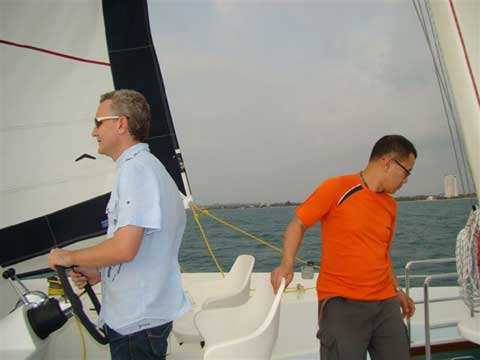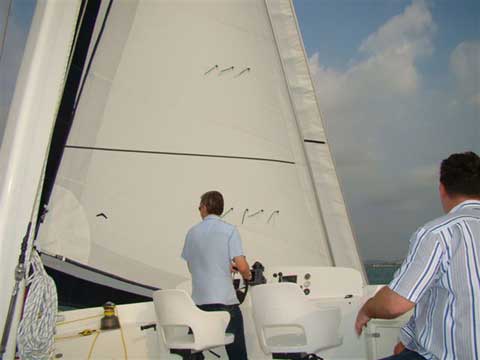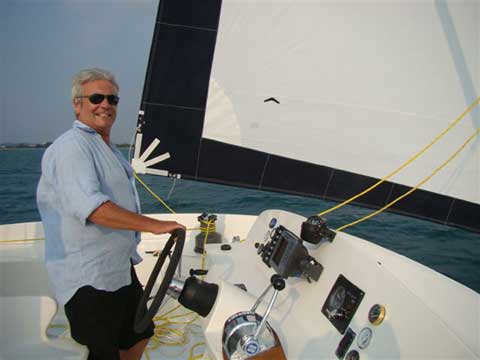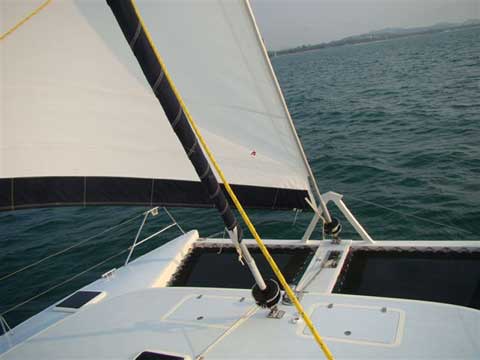 Interior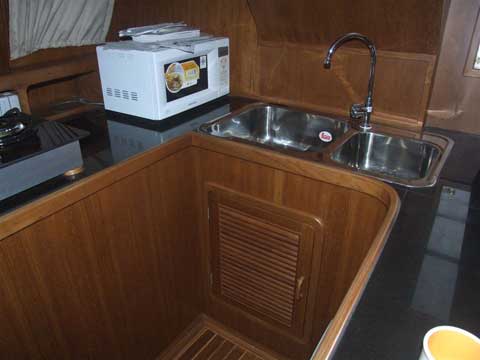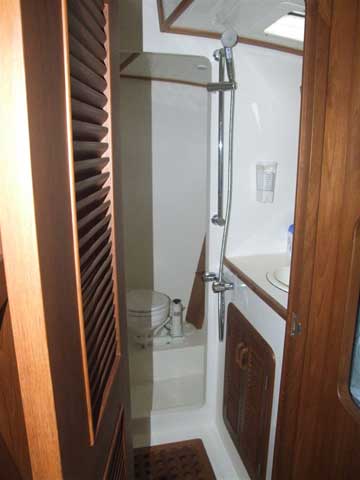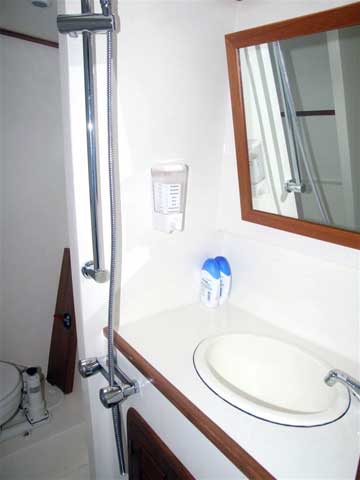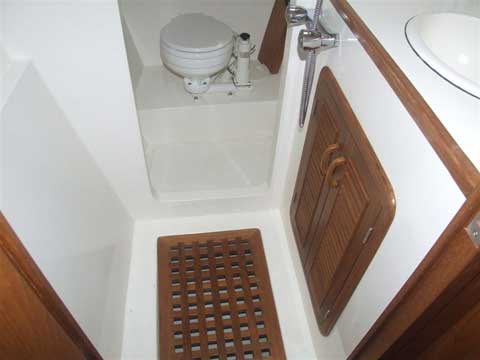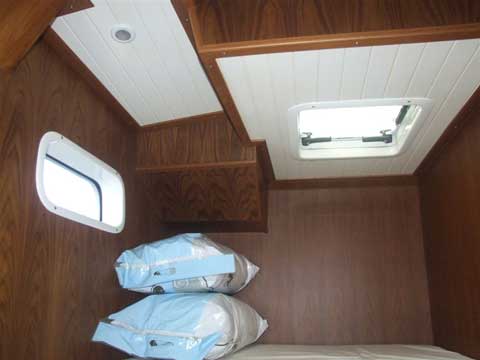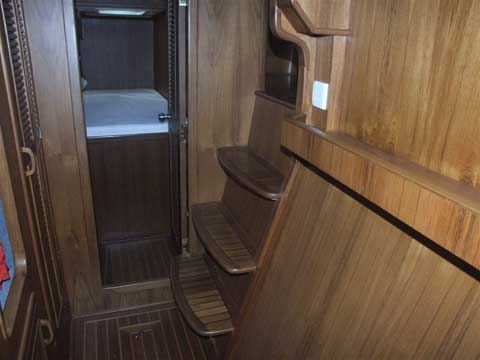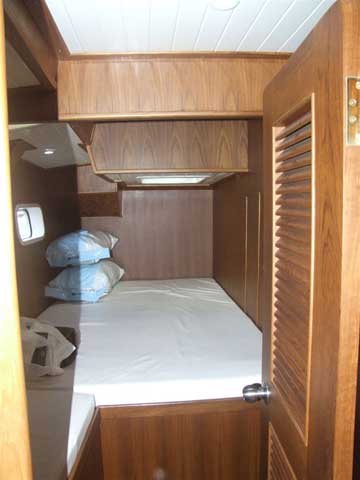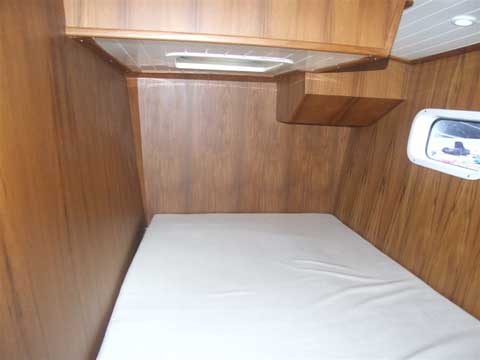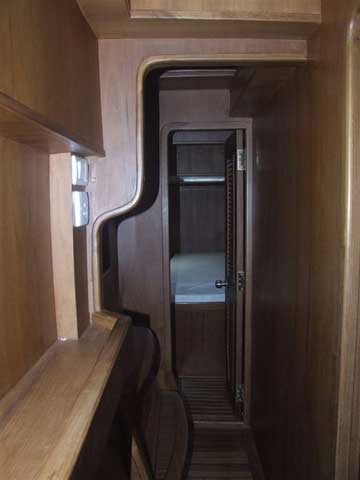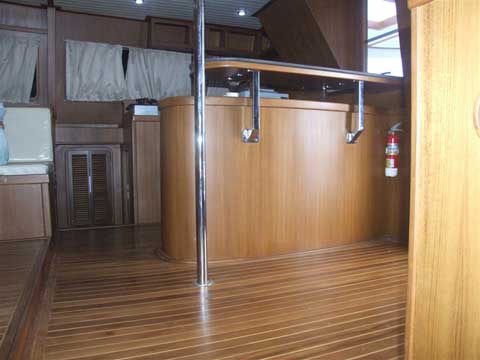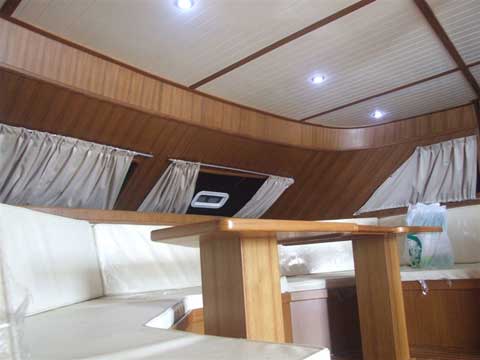 HK 40 catamaran leaving Pattaya