Pontoon 30' x 3.5 mt
Floats are built out of fiberglass, sandwich coremat.
WC, stove, WAECO fridge/freezer 12 V, fresh water tank, pressure pump, honeycomb roof.
Can carry till 15 persons,with good comfort and a speed limited to about 8 knts.
Our pontoon can be used as party boat, diving point, mobile office, mobile restaurant, fishing vessel.
We are developing now an "expedition pontoon", size limited to 22', capable of high speed and studied for overnight and adventure trips.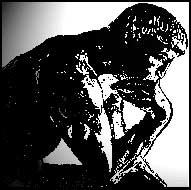 During the last january 2007, 2 retired french canadians gentlemen, asked RB Power & Sailing to develop a pontoon in fiberglass. They knew these boats as are very popular in the US and North America.
Being marine grade aluminum quiet difficult and expensive to find in Thailand, we designed a totally new structure, for fiberglass construction.
We launched their pontoon in Ocean Marina, Pattaya, after only 4 months of work. The name of the pontoon is "Sunflower", and is just the ideal place where to relax and drink a couple of cold beers, or enjoy a BBQ with friends and families.
Thanks Mr. Hubert and Mr. Peter, we wish you many years of fun with your "Sunflower"!