Sail yacht - Penny 26'
Designed by Mc Naughton.

Heavy displacement small classic yacht, cedar strip planking construction, sandwich biaxial-epoxy.

2,000 kg of lead, as 44% of the displacement.

Powered with a 9 hp Yanmar diesel.

This boat will head towards Hawaii within the end of the 2008.

More photos and details to be added in these pages.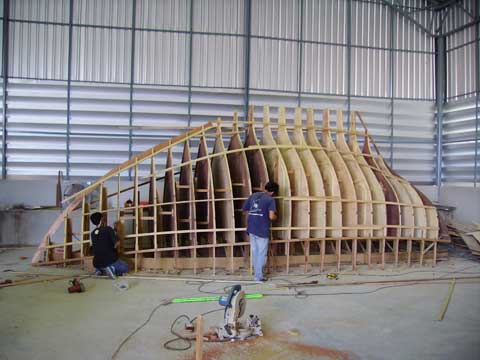 Planking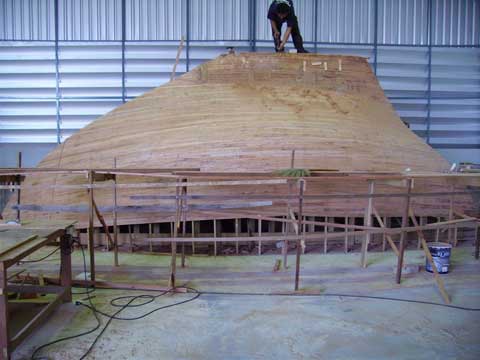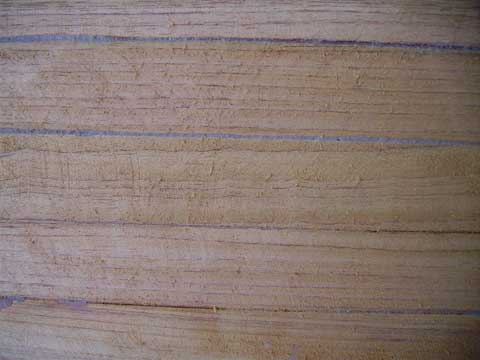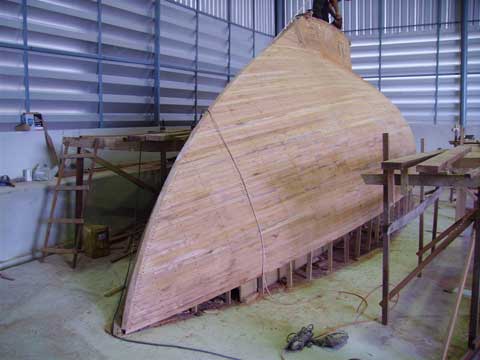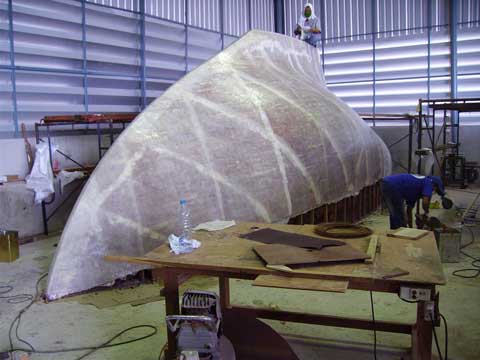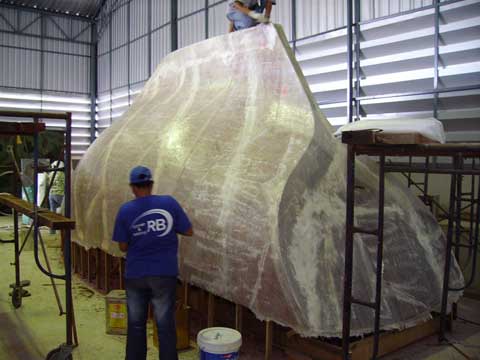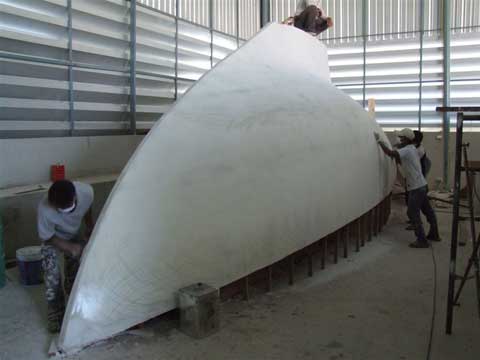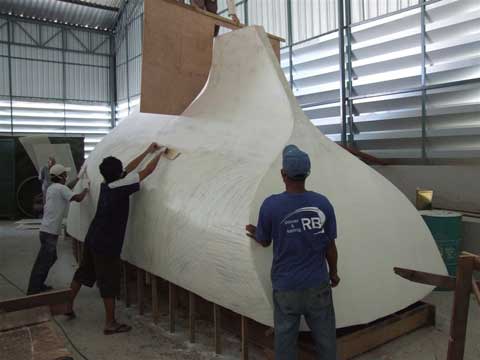 Overturning